THE PLAN WISE, RETIRE FREE PODCAST
With Jude Wilson,
CWS®, MBA, BPC™
Secret To Retirement Success: Get Out Of Your Own Way
There are plenty of external factors that often negatively influence our chances of having a successful retirement. But often, failure comes from within. On this episode, we'll talk about some of the common ways people get in their own way when it comes to financial planning.
Contact:
Website: https://centrusfs.com/podcast/  
Call: 800-779-4592
Search Results placeholder
MORE EPISODES & RESOURCES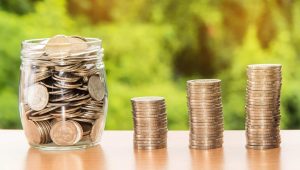 So much focus in the financial world revolves around accumulating money. There's all sorts of advice, howto guides and guardrails in place when it comes to saving and investing, but a lot less resources out there to help retirees navigate the period of time after retirement. This is known as decumulation, the spending down and managing of the assets you've accumulated through your life. And on this episode, we'll point at (at least) 5 things you must know about decumulation to retire successfully.