THE PLAN WISE, RETIRE FREE PODCAST
With Jude Wilson,
CWS®, MBA, BPC™
Key Finance Decisions During Major Life Events
Are you ready to take control of your finances during life's most pivotal moments? In this episode, we dive into the complex world of financial decision-making during key life events. Whether you're experiencing the excitement of marriage or the joy of welcoming a new child or facing the challenges of divorce or the loss of a loved one, we'll provide practical tips and guidance to help you make informed decisions and maintain financial stability.
Contact:
Website: https://centrusfs.com/podcast/  
Call: 800-779-4592
Search Results placeholder
MORE EPISODES & RESOURCES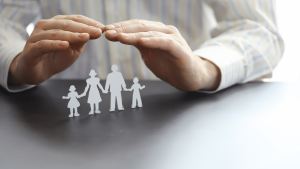 Sure, life insurance is one of the more boring topics to cover on a podcast. And a lot of what you hear is going to warn you why you should NOT get various types of life insurance. But our goal on this episode is to focus on the positive and analyze the reasons why you should get life insurance, or at least consider it. Many people think that once the kids are out of the house, you don't need insurance anymore. But there are some other reasons why life insurance can be a useful part of your retirement plan.