Discover what Financial Termites are threatening your financial structure.
Identify and address the Financial Termites in your financial home to save more money now and secure your financial future.
Don't let Financial Termites eat away at your hard-earned money.
Financial Termites unknowingly and unnecessarily cause you to lose money over time. These "termites" are expenses or financial habits that slowly eat away at the stability of your financial foundation and can have major long-term consequences on your finances.
There are two types of Financial Termites to look out for. The  first type are small "money mites" slowly draining your wallet now: fees, subscriptions, memberships, and even unrealized savings such as coupons, gift cards, and discounts.
These seemingly small expenses and habits might not seem like a big deal, but they eat into funds you could direct toward savings, which could be earning interest.

The second type of Financial Termites are big decisions that can have serious, long-lasting consequences.
They mess with the very foundation of your finances, like investments, taxes, and retirement savings plans. Neglecting to address these termites can erode your financial stability and cause more harm than you realize.

Stop letting these money mites eat a hole in your financial dreams.
Take control and exterminate those Financial Termites once and for all.
Join us to find out more about these potential Financial Termites and how to secure your financial home for lifelong peace of mind and stability. 
Join Our Financial Termites Webinar




Are Financial Termites Eating Away At Your Financial Foundation?
Financial Termites are the ways in which you may be unknowingly and unnecessarily losing money over time. These "termites" are expenses, or financial habits, that slowly eat away at the security of your financial foundation and can have both small and large consequences over time.  Join us to find out more about the potential financial termites and how to secure your financial home for lifelong peace of mind and stability.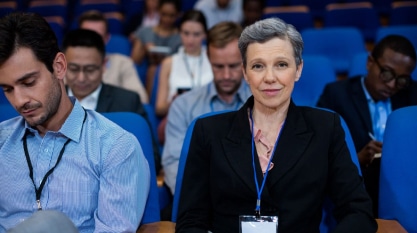 The Ticking Tax Time Bomb Webinar
Are you prepared to navigate the upcoming financial landscape? As 2025 approaches, significant policy changes are on the horizon, and they have the potential to shake the foundation of your retirement plans. Don't let these tax risks catch you off guard! "The Tax Bomb" webinar is your exclusive opportunity to gain insights, strategies, and expert guidance to safeguard your hard-earned retirement funds. Join us for an eye-opening online event that's essential for anyone with retirement funds: "The Tax Bomb" webinar.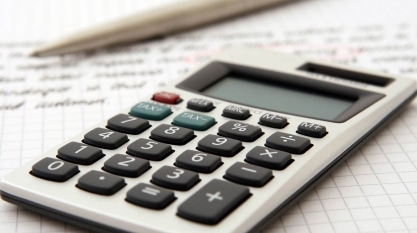 Retirement Expenses For Which You Forgot To Plan
Are you preparing for retirement but feeling confident that you have covered all the expenses? Well, think again… It turns out that many retirees overlook some crucial expenses that can leave them financially vulnerable. In this episode, we explore the retirement expenses that most people tend to forget, including skyrocketing medical bills, unexpected travel costs, taxes, and much more. We'll discuss practical tips …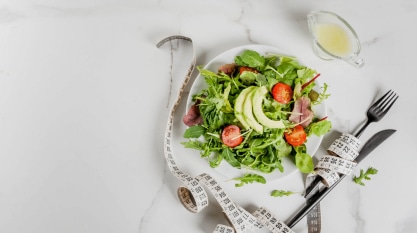 The Retirement Diet: Fixing Unhealthy Financial Habits
We all know some of the basic secrets of eating healthier to lose weight, limit disease, and live longer. Avoid empty calories, try to limit your added sugar, and lower those pesky trans fats are just some examples. But how can we spot similar unhealthy habits in the financial world? We'll talk about it on this episode and help you fix some of your unhealthy financial habits.
Copyright © 2023 Centrus Financial Strategies, LLC, All Rights Reserved. Financial Planning and Advisory Services are offered through Prosperity Capital Advisors ("PCA") an SEC registered investment adviser with its principal place of business in the State of Ohio. PCA and its representatives are in compliance with the current registration requirements imposed upon registered investment advisers by those states in which PCA maintains clients. PCA may only transact business in those states in which it is registered or qualifies for an exemption or exclusion from registration requirements. Any subsequent, direct communication by PCA with a prospective client shall be conducted by a representative that is either registered or qualifies for an exemption or exclusion from registration in the state where the prospective client resides. Centrus Financial Strategies and PCA are separate, non- affiliated entities. PCA does not provide tax or legal advice. Information received from this website should not be viewed as investment advice. Content may have been created by a Third Party and was not written or created by a PCA affiliated advisor and does not represent the views and opinions of PCA or its subsidiaries. This site may contain links to articles or other information that may be contained on a third-party website. PCA is not responsible for and does not control, adopt, or endorse any content contained on any third party website. For information pertaining to the registration status of PCA, please contact the firm or refer to the Investment Adviser Public Disclosure website (www.adviserinfo.sec.gov). For additional information about PCA, including fees and services, send for our disclosure statement as set forth on Form ADV from PCA using the contact information herein. Please read the disclosure statement carefully before you invest or send money.