THE PLAN WISE, RETIRE FREE PODCAST
With Jude Wilson,
CWS®, MBA, BPC™
How Rehmann Serves Their Clients With Kurt Alter
Kurt Alter serves as a Tax Principal at Rehmann. His experience is diverse and suitable to a variety of business and individual tax, accounting, and consulting needs. Jude and Kurt will discuss how Rehmann creates an individualized client experience and why this is crucial when putting together a plan.
Contact:
Website: https://centrusfs.com/podcast/  
Call: 800-779-4592
Search Results placeholder
MORE EPISODES & RESOURCES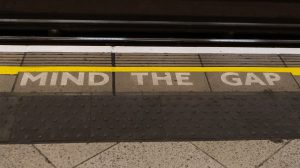 If you've ever ridden the subway in London, you've probably seen the "Mind the Gap" signs warning you to be aware of the gap between the train door and the station platform. Let's talk today about minding the gaps in retirement planning.